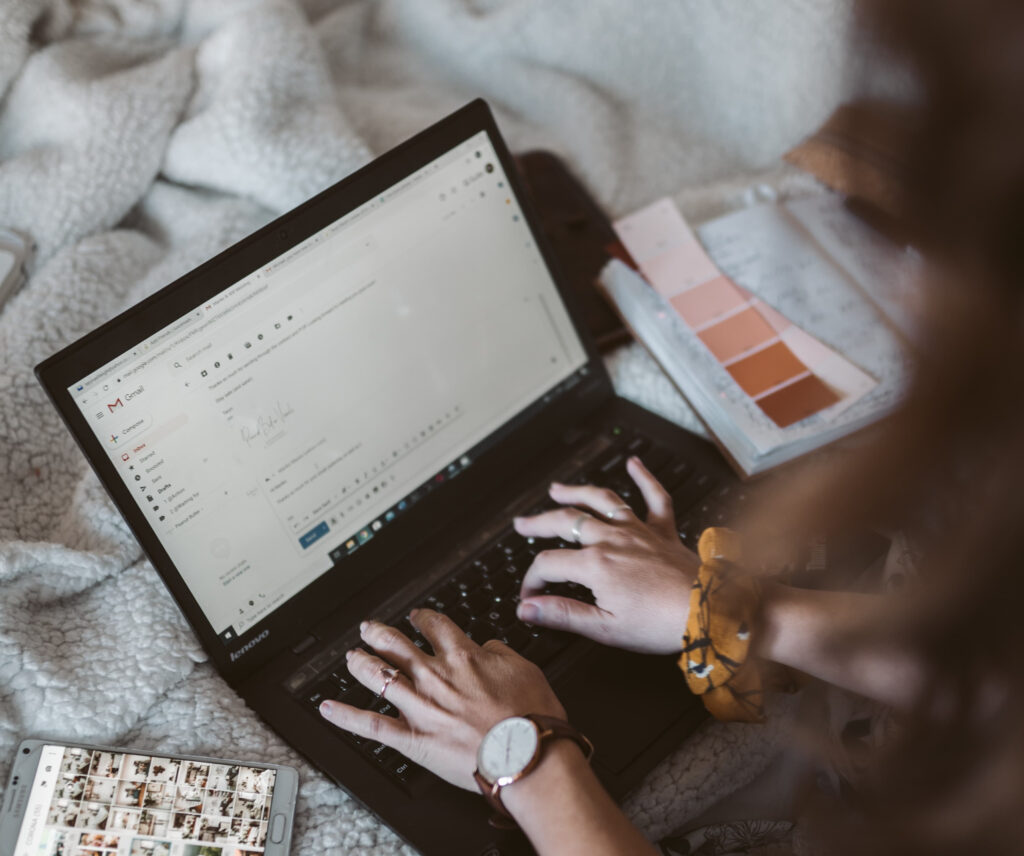 Let me start by saying, I don't like email. I think there are far better methods of communicating (especially internally) and I also think that in many cases email should be the last choice solution. I have many reasons for my disliking, almost as many as the unread messages you may currently have in your inbox.
Here are my top 3:
Email is one of the most common triggers for social and productivity related anxiety.
My email inbox is often somebody else's to do list.
Almost a third of time spent on email has no real business value.
I would much rather spend my time working on ways to eradicate the use of email than wading through my inbox deciphering what emails need my attention. However, seeing as email is not going anywhere soon (although we can help you achieve better internal communication though our Innovation Labs); I thought I would give you some tips on how to tame and manage your inbox.
Declare email bankruptcy
Ok, this is the nuclear option and only to be employed when things have gotten really bad. Over 5 thousand unread emails in your inbox? There is no way out of this. Select all of them that are over 3-4 weeks old and delete them. If any are important they will have been resent already (contributing to the backlog) and if someone is urgently waiting for a response from you, who knows… they may well pick up the phone and speak to you! This is not mutually assured self destruction, this is self preservation.
Only check your email inbox at set times through the day
Check your email twice a day. First thing in the morning and then once in the afternoon. You control your inbox, don't let it control you. Scan the subjects and senders quickly and any that require attention respond to there and then. Keep your email responses clear, concise and to the point.
Been copied into an email? Delete it or mark as read and move on. Close down your email and don't return until you decide to. Switch all email notifications off on all of your devices. If anyone needs you urgently, they have got your number or can potentially instant message you. Email should not be used for urgent comms.
Unsubscribe and automate
The majority of time spent in an inbox is spent reading or deleting emails that are of no interest or bring value to you. Set aside a few hours one morning, grab a coffee or tea, or another drink if you don't like coffee or tea and do the following:
Unsubscribe from all of those marketing emails and newsletters that you are continuously receiving that that you never read. You don't need to see them ever again. You never read them as they are rubbish and it's time to clear out the rubbish.
If you use Gmail – and I think you should (both for business and personal use) then make use of the amazing automation available to you:

Open Gmail
Tick the box next to the email you want
Click the three dots at the top of your inbox > click 'Filter messages like these'
Enter your filter criteria
Click 'Create filter'
You can choose to automatically mark emails as read, make emails skip your inbox, apply labels to them and much more. I personally apply priority labels to emails from certain colleagues and clients that I know are always going to need my attention. I also filter other emails away from my inbox that I want to keep but that I don't need right now – eg. Newsletters that I like to read.
Using Gmail as your email client also gives you numerous other benefits like adding emails to tasks for some supercharged productivity workflow. More on that in a future post (or if you can't wait until then get in touch so we can help you introduce Google Workspace into your business).
Employ the Yesterbox Method
One of the main problems with an inbox is that no matter what you do the number of emails entering your inbox is only going to increase, always and forever. You can spend all day in your email inbox, deleting, responding, sending new emails and at the end of that day the amount of unread emails is often larger than at the start of the day.
Even though you have achieved lots during the day, you find yourself focusing on the unread number and it's demotivating. It can make you feel anxious and as though you are drowning in work. Well, you are not. You are just drowning in emails and this is where the Yesterbox Method comes in.
Yesterbox is an email technique from Tony Hsieh, CEO, Zappos. The concept is simple: instead of trying to keep up with every new email that lands in your inbox today, your only goal is to clear out mail from yesterday. It's a really useful technique that can help you deal with email anxiety and give you a sense of fulfilment and completion.
These are just a few of the methods and techniques at your disposal but whatever method(s) you choose, make sure you stick with it. Email can be tamed but it requires diligence, discipline and attention because we all feel better after a good tidy up though, don't we?