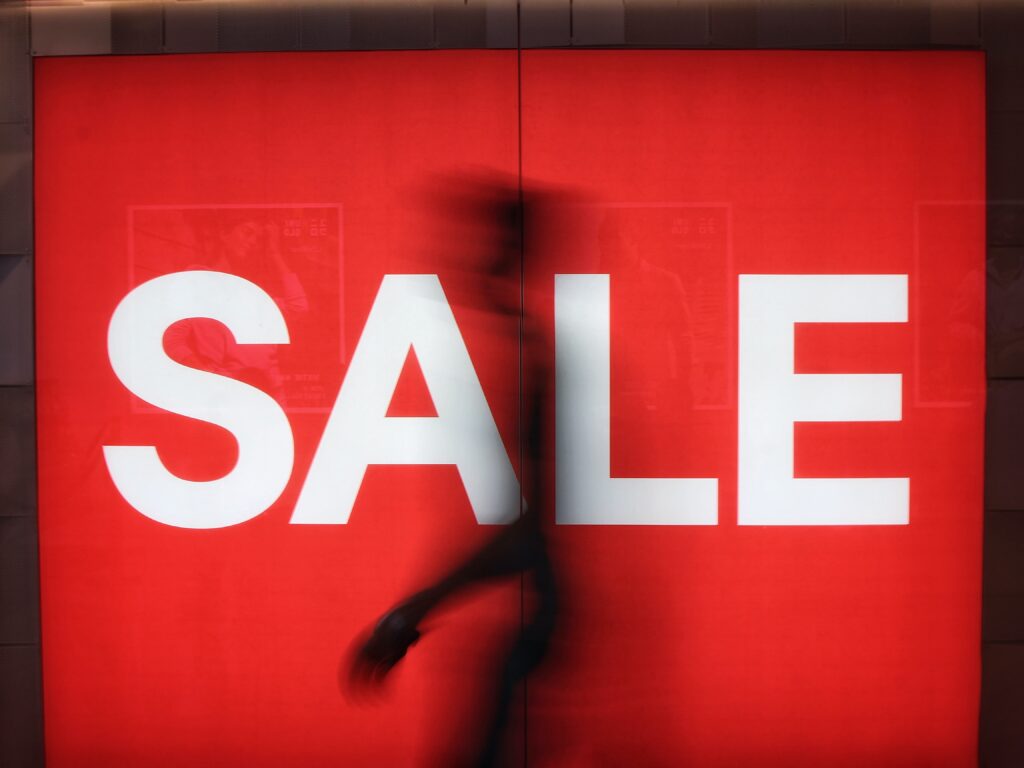 Black Friday is shaping up to be a bit different this year, and this could be a good or bad thing depending on if you enjoy fighting over the last heavily discounted TV in the store. Instead, it will be replaced by checking out your online purchase as fast as possible to beat other bargain hunters (or god forbid, the dreaded scalpers).
Fret not, we're going to give you a head start with all the information you need to make the most out of this virtual Black Friday and secure the tech purchase you have been waiting for all year.
By now, I'm sure you've seen countless articles on all the early Black Friday "deals" up for grabs. However, be wary, it's not always as good as it may seem. It's not uncommon for retailers to jack up prices a month or two before the sales so they can seemingly offer "huge" 75% discounts on the RRP. To avoid over eager fingers, and causing your wallet or purse to weep, I always recommend looking at the price history of items to see if that amazing deal is actually a deal at all.
If your preferred retailer of choice is Amazon, I'd either recommend checking your items on camelcamelcamel.com, which shows the price history for items over the past year. Alternatively a handy chrome extension – Keepa – can assist by incorporating price history directly into the Amazon page.
There are price trackers for other retailers out there (Argos, Curry's etc) but due to Amazon being the most popular retailer it is the most supported when using price history tools. My general price searching strategy would be to price compare the item to the Amazon current price and price history as a guide.
Black Friday is somewhat new to the UK. Boxing Day has traditionally been our day of deals and in a lot of instances it still retains that title. A deal you find on Black Friday can very often be found once again in the Boxing Day sales —sometimes even cheaper than the Black Friday price tag.
So if you're feeling on the fence about a Black Friday purchase (do I, don't I), I would personally recommend siding with don't. From experience, it's often worth waiting it out to find a better deal on Boxing Day. Boxing Day is my preferred day to go ahead and do make the purchase. And guess what? On the off chance the deal you're looking for isn't available, then hey, you saved some money on something you probably didn't need!
On a final note, some of the best deals and biggest price reductions on tech products during this period are for a reason; that product is soon to be replaced by something newer, better and faster. Now that's not necessarily a bad thing, just because it's no longer the newest model doesn't mean it's a bad product. We all know that bargain is a bargain. However, if you want the latest and greatest you may be slightly disappointed when you find a month or two down the line, something better is released. In some instances the newer model can sometimes offer significantly better bang for your buck even when compared to the discounted older model.
So, how are you going to help me?
I could provide a list of tips with generic deals telling you what to buy. For example, 'grab yourself a new Alexa here', 'a new apple watch deal there' and include an affiliate link to these amazing "deals". Although the chances are, this kind of content is created for a reason: for the author to receive a kickback from your purchase like many websites do. I'd rather help guide you and help you get the most from your money.
Purchasing tech products is a bit trickier than other goods. The newest and greatest usually only holds that mantle for around a year. Quite often, waiting a month or two can result in you getting significantly more value from your hard earned money.
Subscribe and stay tuned as I'm going to be writing a series of things to keep in mind and consider before you click that check out button and purchase your next most popular tech product bargain (or not).
Read the first post in the series – "Laptop Screens – Be Kind to Your Eyes". This post details everything you need to know about screens before making the commitment to a new laptop purchase.