Coronavirus is here, there is no escaping it. At least not on the news, or in conversation with friends, family and colleagues where talk will invariably turn to COVID-19.
In the next few weeks the scale of the outbreak here in the UK and across the world will become more clear. Businesses are already putting contingency plans into place, cancelling scheduled work trips, conferences and exhibitions, and testing out their business continuity arrangements. Let's hope that most of these actions prove unnecessary.
At Encompass Innovate we have a resilient business continuity plan, largely due to our choice of hardware and software. We are a G-Suite organisation, deeply invested in the Google suite of work apps (I think I have covered every name Google has had for them over the last few years!). We use Chrome OS devices, (both Chromeboxes and Chromebooks), Hangouts Meet hardware and Android phones.
Our set-up means that as long as our people have an internet connection (either through one of our emergency mobile routers or tethered to a corporate or personal android device) we can keep most aspects of our business running from anywhere in the world with little, if any, impact on the majority of our customers and service users.
In the event we have to close our physical offices, or colleagues are unable to get to the office, a network of virtual offices will open their digital doors, published company telephone numbers will be diverted to android phones and business will continue much as normal. Work will get done!
The only thing missing will be in-person interactions. But at the moment, that's not necessarily a bad thing is it?
One of the many services we provide is a wide range of G-Suite training courses. Docs, Sheets, Forms, Sites, Hangouts: we offer bespoke training sessions on these and many more applications. We have sessions booked in various locations from now until the end of August. If our customers have to close their doors we are in the position to keep our classroom lessons running with delegates joining virtual training sessions from the comfort of their own homes.
We traditionally train small groups of up to eight at a time but it is possible (and easily achievable, using Hangouts Meet) to deliver remote sessions to many more people at the same time.
On a larger scale then, it's not inconceivable that if schools are asked to close their doors they would be able to keep the school day running (in a fashion) by using a range of G-Suite applications.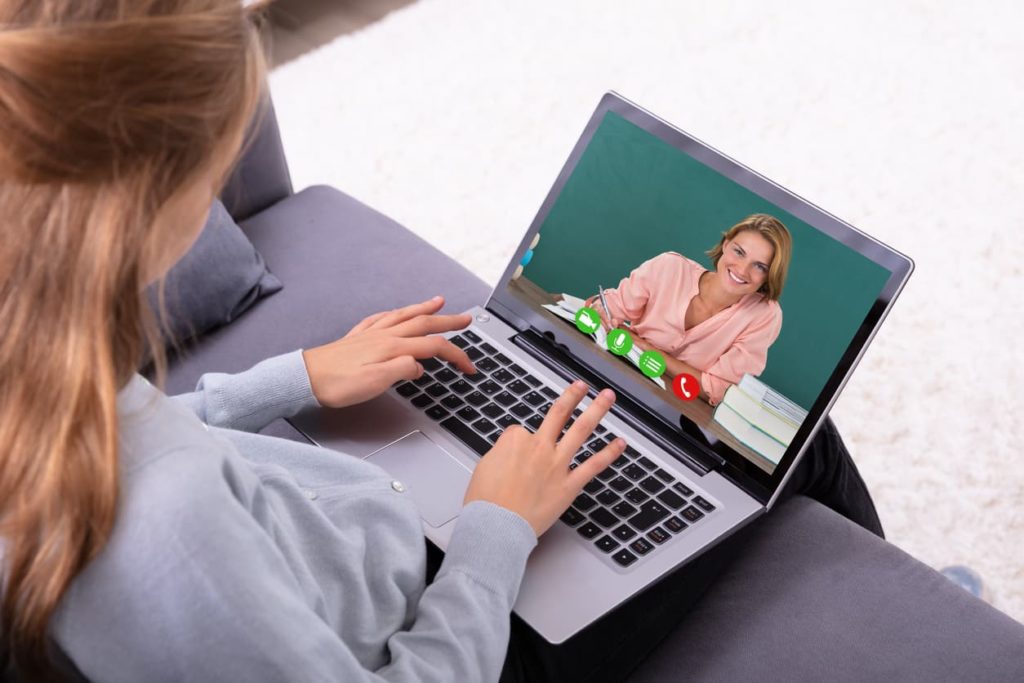 Here's how it could work:
1) Virtual classrooms are set up with teachers operating from home. They will need a good internet connection and a Chromebook or laptop with a webcam.
2) Students login from home using tablets, Chromebooks or laptops (even mobile phones – though not wholly ideal, they would work).
3) Lessons are timetabled on Google Calendar and pupils invited to their lessons. Teachers and pupils can see their school day clearly mapped out. The calendar invite contains a link to join the online lesson. Links to associated documents can also be included in the calendar invite.
4) Google Classroom is used to set, distribute and mark work. Teachers can manage coursework, create classes, distribute assignments, grade and send feedback, and see everything in one place.
5) Teachers communicate with each other via Hangout Chat and collaborate on planning sessions using Docs and Sheets. Documents are accessible by selected members of the teaching staff in Google Drive. They could even have a joint "Staff Room" hangout meet at lunchtime!
6) The school management team shares internal news and updates on a staff community on Google Plus. An information portal could also be set up — easily and quickly — using Google Sites to get information to parents, staff and pupils.
All of this is easily achievable using G-Suite for Education which is provided by Google free of charge to qualifying educational institutions.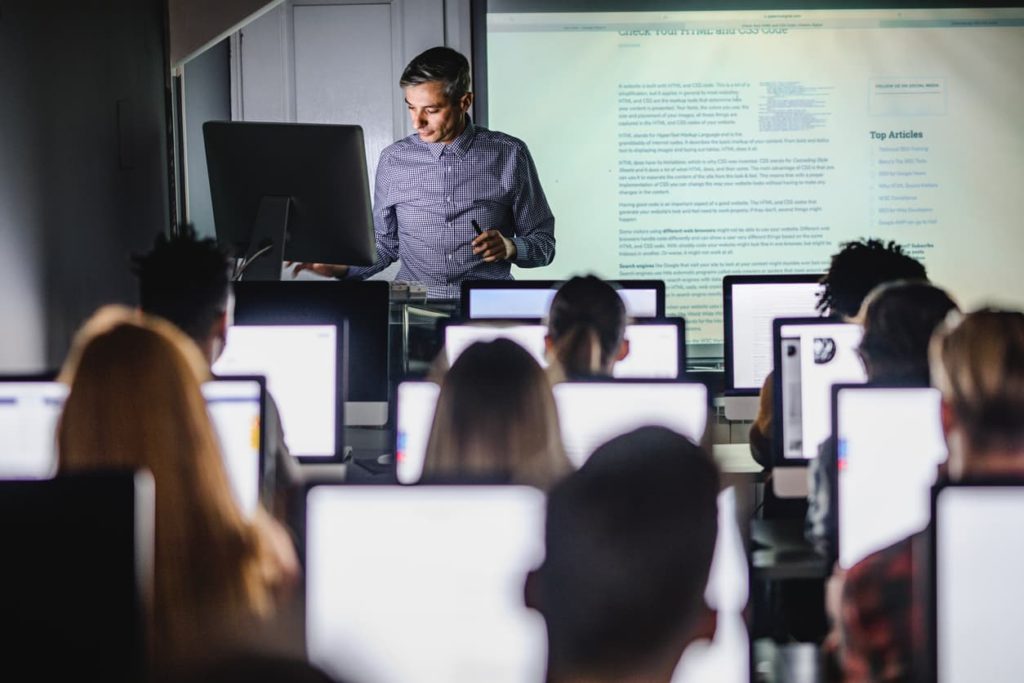 Furthermore Google announced in a blog post on 3rd March 2020 that they are rolling out free access to their advanced Hangouts Meet video-conferencing capabilities to all G Suite and G Suite for Education customers globally, including:
Larger meetings, for up to 250 participants per call
Live streaming for up to 100,000 viewers within a domain
The ability to record meetings and save them to Google Drive
These features are typically available in the Enterprise edition of G Suite and in G Suite Enterprise for Education, and will be available at no additional cost to all customers until July 1, 2020.
In summary, businesses and organisations considering how they will operate if staff are affected by Coronavirus and have to remain at home should consider all that G-Suite has to offer.
What you need to know
If you would like to find out about how G-Suite can help your business, charity or school please get in touch at encompass-innovate.co.uk